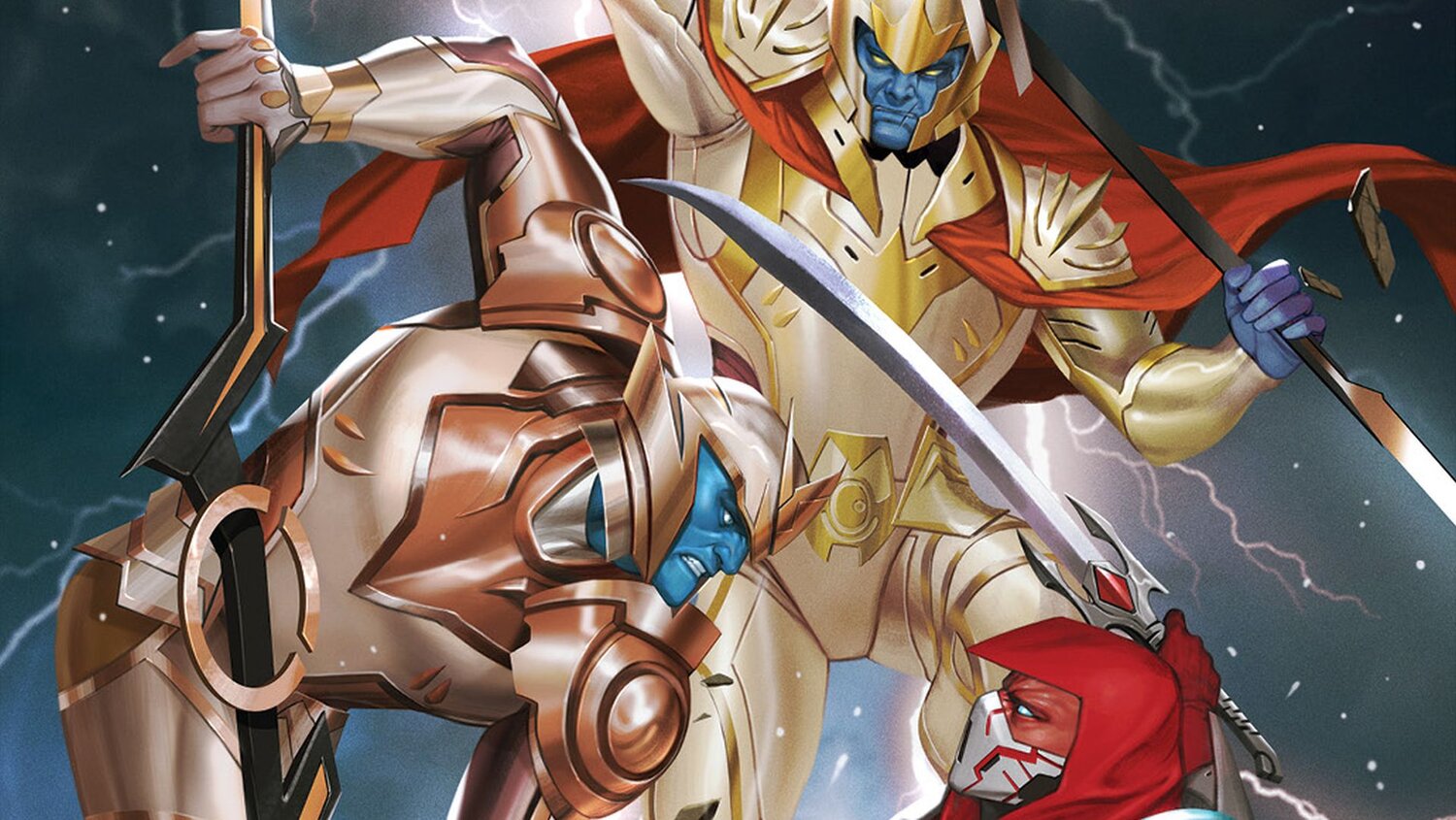 At the end of Mighty Morphin #9, Lord Zedd told Zelya that he wanted to tell her a story. Now, we have our first glimpse of that story. BOOM! Studios recently released a preview for Mighty Morphin #10 which features the return of Dan Mora as the artist for this very special issue. In the preview, we see Zophram, Zartus, and Zordon talking and setting out to protect the Zeo Crystal. Then, we have this mysterious assassin that many believe is Lord Zedd and he takes out some guards and gets some information out of them before going to the Zeo Crystal and reaching out for it. We see that the assassin not only looks absolutely awesome but murders the protectors of the Zeo Crystal. This issue is going to be insane! Mighty Morphin #10 is written by Ryan Parrott, illustrated by Mora, colored by Raúl Angulo with assistance by Jose Enrique Fernández, and lettered by Ed Dukeshire.
Discover Zordon's ties to Bandora's Palace on the Moon — the modern home of Rita Repulsa. When an assassin is sent to disrupt the Eltarians' efforts to protect an ancient weapon, Zordon is injured in the process and his mentor, Zophram, must make a decision that will alter the future of the Power Rangers as we know it!
You can read Mighty Morphin #10 on August 11. The main cover art is by InHyuk Lee with variants by Mora, Eleonora Carlini, Rian Gonzales, and Junggeun Yoon. Physical copies will be available from local comic shops and digital copies will be available from comiXology (affiliate link), Google Play, iBooks, and Kindle.