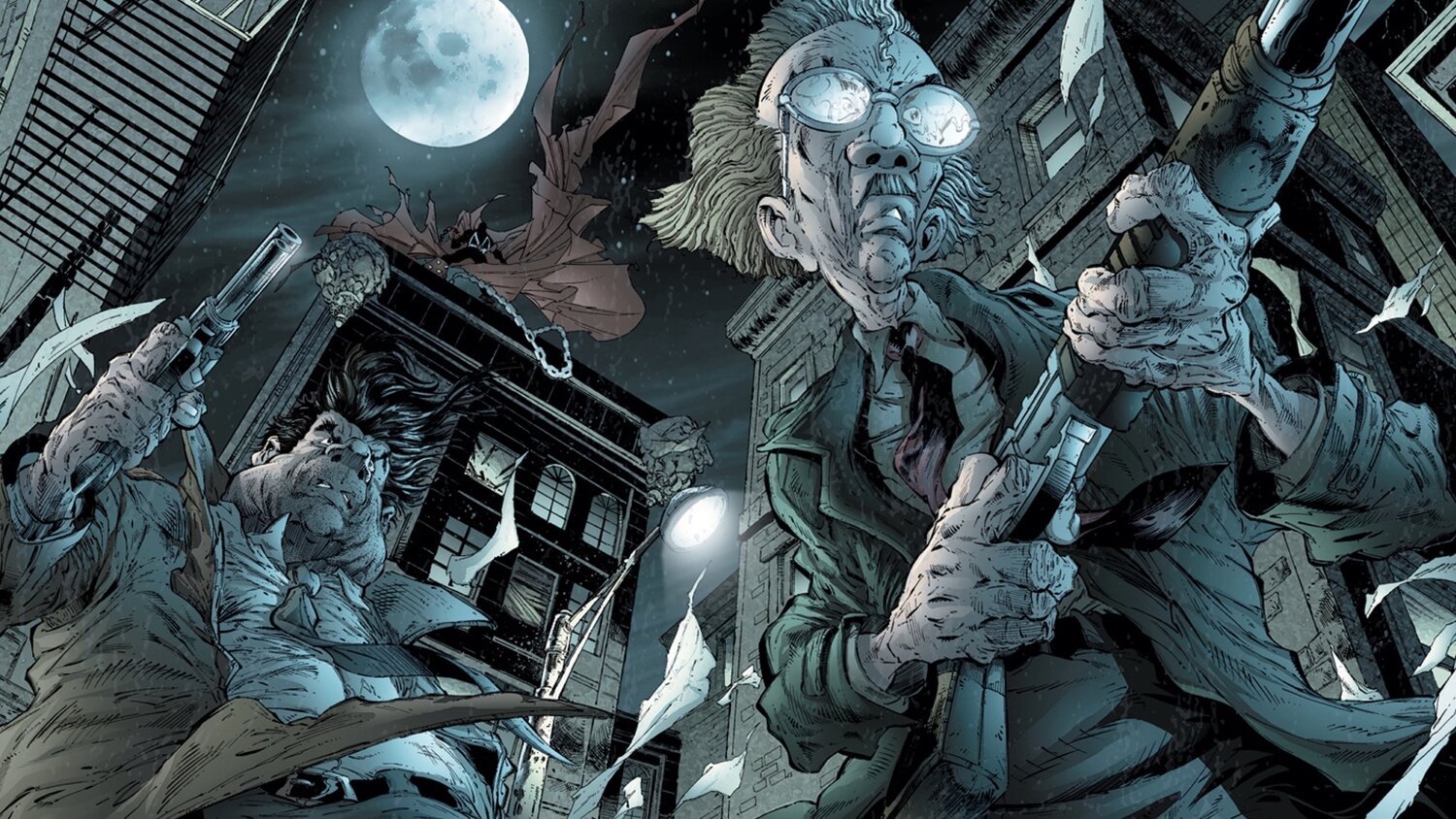 Todd McFarlane, the creator of Spawn, is developing a live-action series based on Sam and Twitch, who are the two main detective characters that first appeared in Spawn. This is the second attempt that McFarlane has made to develop the series. The first attempt he made was with Kevin Smith, but that obviously didn't work out.
McFarlane has teamed up the indie studio wiip, with Jason Smilovic and Todd Katzberg writing the project. They previously worked as the showrunners of Condor, the Epix adaptation of the 1975 film Three Days of the Condor. They will executive produce along with McFarlane for McFarlane Films and wiip's Paul Lee and Mark Roybal, who both recently launched HBO's Mare of Easttown.
There's no major studio, network, or streaming service attached to the project yet. It's still early in development, but the Spawn creator notes that the most successful shared universes, such as Marvel, DC, and Star Wars, had decades of groundwork laid out. The report says that "McFarlane believes he is in a unique position to offer something with a track record built over decades and which has grown to include hundreds of characters and sold hundreds of millions of books."
McFarlane says, "Could there be a third or fourth big shared universe? Possibly. But is it going to happen fast with one or two individuals? No. It's going to be a long, multi-creator group that is just going to spread your creative seeds and stand back and hope it grows into a forest."
Well, we'll just have to wait and see if it actually happens. McFarlane talks a lot about these projects, including the movie that he's been developing, but nothing ever seems to move forward. Hopefully, something sticks! I would love to see these projects actually get made!
Source: THR