Kevin Feige Talks WANDAVISION, Saying the Vintage Commercials Add 'Another Level' of Mystery — GeekTyrant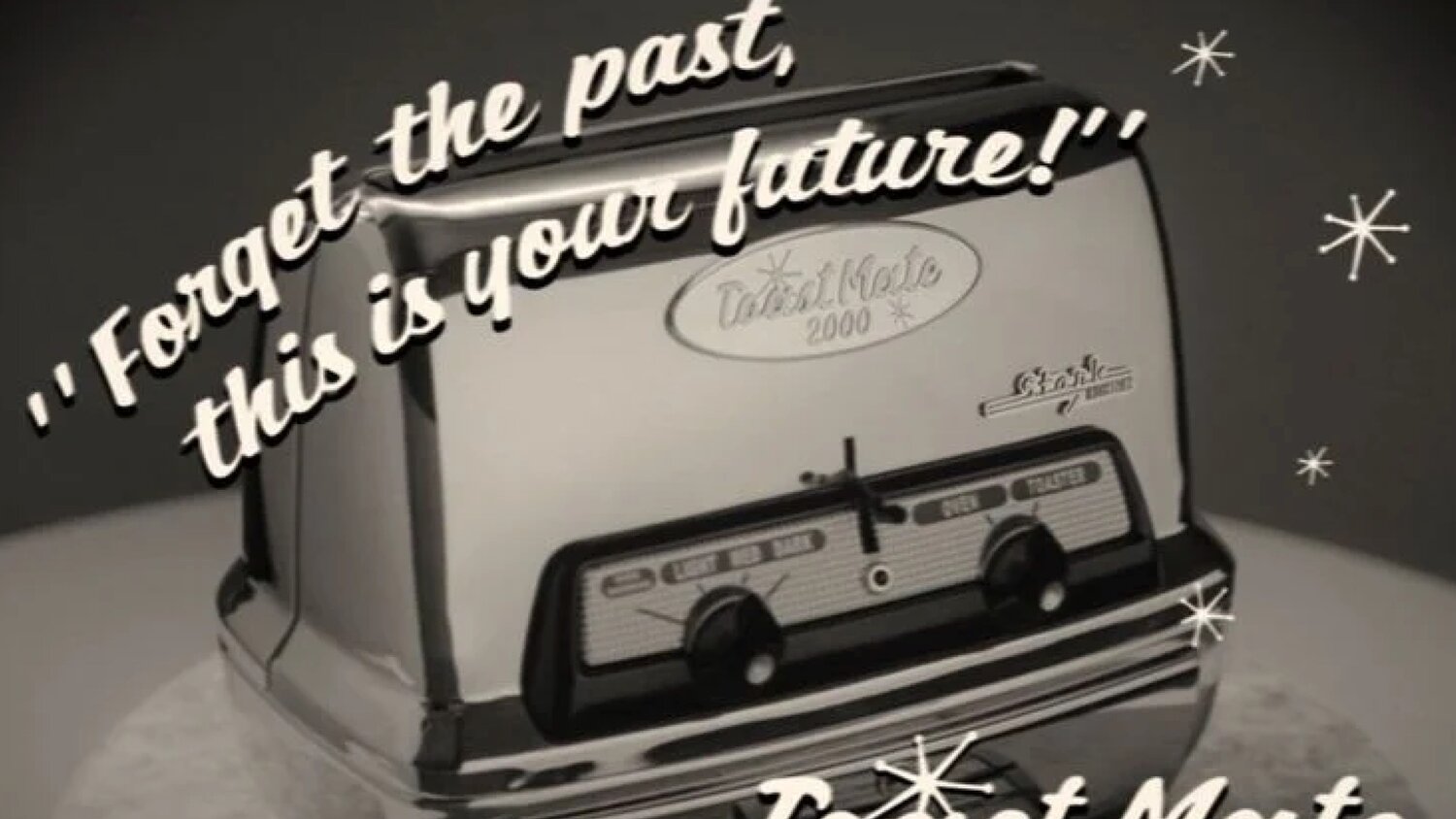 WandaVision has now hit Disney+, with the first two episodes launching us into this realm of the Marvel universe and posing new questions about where the characters are and where they will end up. The first couple of episodes have given us a few Easter eggs and clues to follow to figure out what is going on with the story. Among them are a couple of in-series vintage "commercials" for products that tie into the MCU.
In the first commercial, we see "an advertisement for Stark Industries' Toastmate 2000 in the first episode, for example, salutes Tony Stark's father Howard Stark. The Strucker Swiss watch that appears in the second episode is a clear nod to HYDRA's Wolfgang von Strucker. And Episode 3, releasing next Friday, pimps a luxury bath powder with a very familiar name."
In a recent interview with TVLine, Marvel President Kevin Feige was asked about whether the commercials were purely added for aesthetic and to add to the theme, or if they were always meant to represent more. Feige said:
"It started as wanting to have fun with that idea and that format. But it quickly ties in on another level to what's going on. Something beeping with a Stark Industries logo on it is mysterious and intriguing if you don't know anything about it and where that takes you. If you know the world and the universe and the backstory — of Wanda, in particular — you might have a clue as to what that is."
Of course there's more to it, it's Marvel! Everything is tied to a bigger picture. One cool theory pointed out by CinemaBlend is related to the second commercial, for the Strucker watch. In the commercial, it's pointed out that the watch is set to 2:42. That could be significant to the comics. Here's how:
If you were to consult a backlog of single issues or the catalog on Marvel Unlimited, you'd discover that Avengers #242 is a massively consequential issue that has both Vision and Scarlet Witch at its center. In the story, the android becomes fully functional again after sustaining massive damage in a prior arc, and both of the heroes rejoin Earth's Mightiest Heroes… but the latter is not for positive reasons. Vision announces that he has become aware of the coming of an incredibly powerful being that poses an incredible threat – and it turns out that said being is The Beyonder, whose arrival marks the start of Secret Wars, which was the first Marvel Comics crossover event. Could this be a sign of where the Marvel Cinematic Universe is going in the near future as a means of creating something even bigger than the Infinity Saga? Time will tell!
I think anything and everything in this series is going to point to a bigger meaning, and it's exciting to see it all unfold! Have you watched the first two episodes of WandaVision? What's your favorite Easter egg so far?